Customer Management
Arrange all your customers into a single database with direct links to CAPA, Root Cause Analysis and Opportunity for Improvement. Find customer contact information, notes and historical data online form anywhere at any time. Accessibility through security makes Customer Management a simple to use, directly valuable module for any organization.
HQMS allows you to manage and track customers easily and accurately through the Customer Management module. While "public" customers may not need tracking for the occasional purchase, large customers, like other companies, may need to be tracked in case of defects or other issues that may need to be tracked. By putting customers into the system they can be referenced by any other part of the system to see any ongoing issues with certain customers. Tracking customers in this simple manner saves time and effort by making contact information more accessible and direct.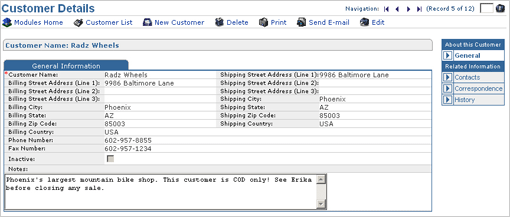 Through customer management better tracking of repeat offenders of late or non-payment can be made and special notations about specific customers can be passed along for all users to see. Saving money and time through customer notes and contact information is easy and straight-forward by directly reducing time wasted finding information or struggling with a customer over payments time and time again.